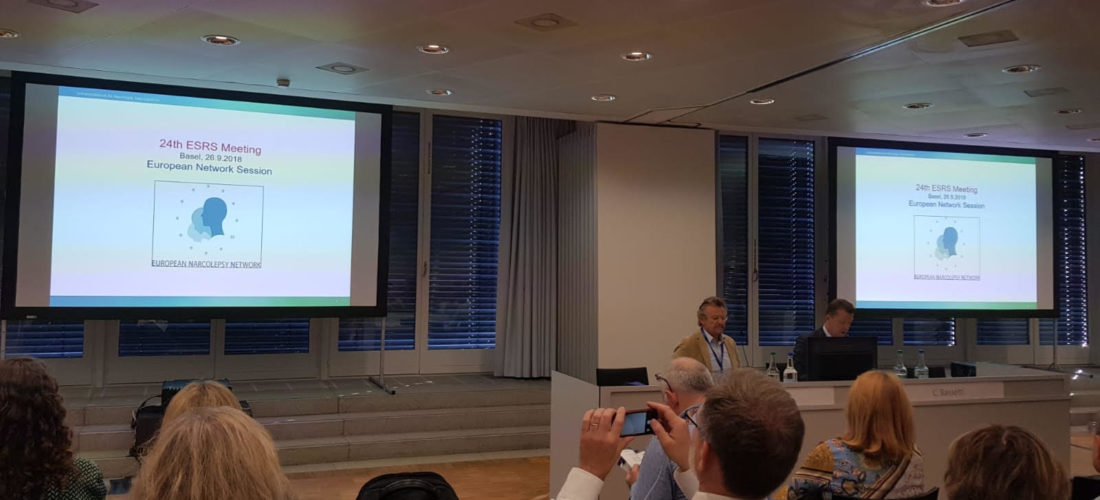 The Congress of the European Sleep Research Society (ESRS) takes place every two years in Europe. The 24th edition occurred this year in September in Basel, Switzerland. Almost 2000 sleep specialists from 69 countries attended this famous meeting, probably the main congress devoted to sleep medicine and research in Europe.
In the scientific program, a total of six sessions were dedicated to narcolepsy, from basic science to clinical research: two symposia, one oral session (with 4 communications out of 5 about narcolepsy), one network session (European Network session), one teaching course and one case discussion. A poster session was also about hypersomnia.
This meeting was a great opportunity for the EU-NN members to present recent advances in the field of narcolepsy to the sleep research community. They had also the chance to benefit from scientific exchange with other researchers from different backgrounds, promoting future collaborations.