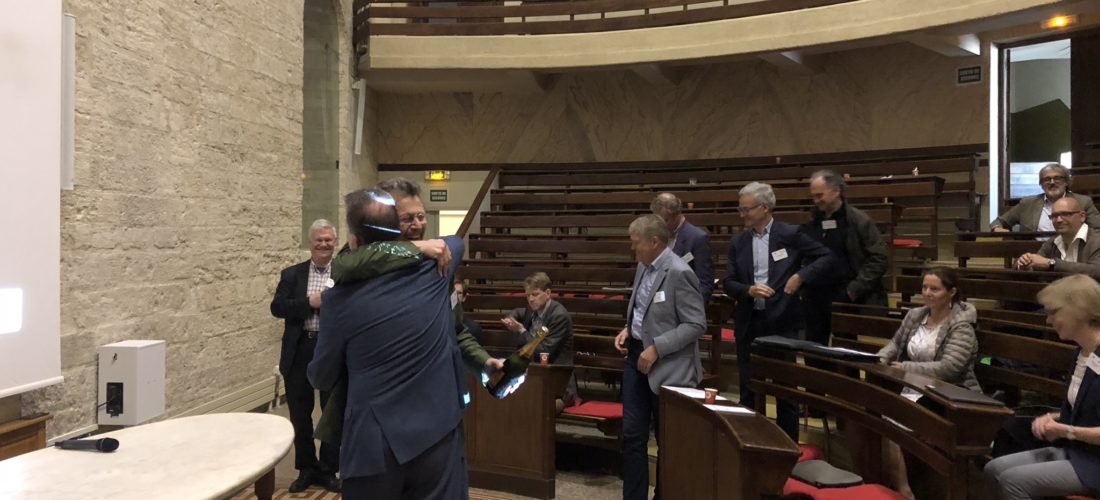 During the 9th European Narcolepsy Day in Montpellier (May 5 end 6, 2018), both professor Geert Mayer and professor Markku Partinen stepped down as president and treasurer of the EU-NN. 
The EU-NN is very thankful for all the work they have done for the network. Of course, they will remain actively involved in the EU-NN.
We are happy to welcome the new board members: Dr. Birgitte Kornum as member-at-large and Prof. Dr. Giuseppe Plazzi as vice-president.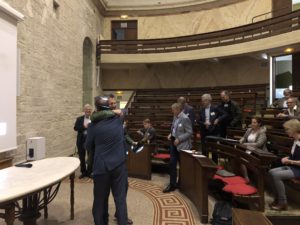 On the photo: prof. Geert Mayer steps down and welcomes the new president: prof. Claudio Bassetti